What is the Day of the HOG? 
Dillon Brothers Motorcycle Dealerships, the Dillon Brothers Hog Chapter, and the Muscular Dystrophy Association have come together once again to raise money for MDA. The MDA is a voluntary health agency – a dedicated partnership between scientists and concerned citizens aimed at conquering neuromuscular diseases that affect more than a million Americans.
Currently, the local chapter in Omaha, NE serves over 700 families in Eastern Nebraska and Southwest Iowa. Over the past 18 years, the Day of the Hog Charity Event has generated over $1,000,000 for this great cause. 
When is Day of the Hog? 
The Day of the Hog is Saturday, July 17th, 2021.  You can pre-register at the store anytime the week prior to the event.  Registration for the ride is from 10am – Noon on July 17th.  The cost to join the ride is $20 per rider and $10 per passenger. 
10am – Noon – Registration at Dillon Brothers Omaha
Ride leaves Dillon Brothers at Noon
There will be multiple stops on the way.
The ride will end at Cottonwood Cove in Blair, NE
Party Begins!
"We have been coming for years!  It truly is the most fun you can have while supporting such a great cause! "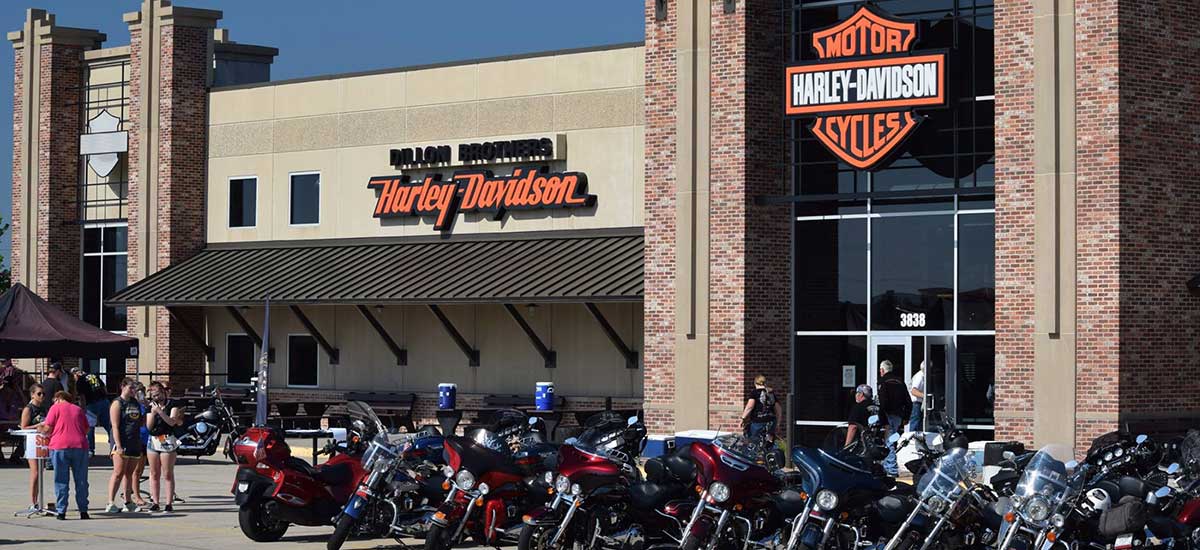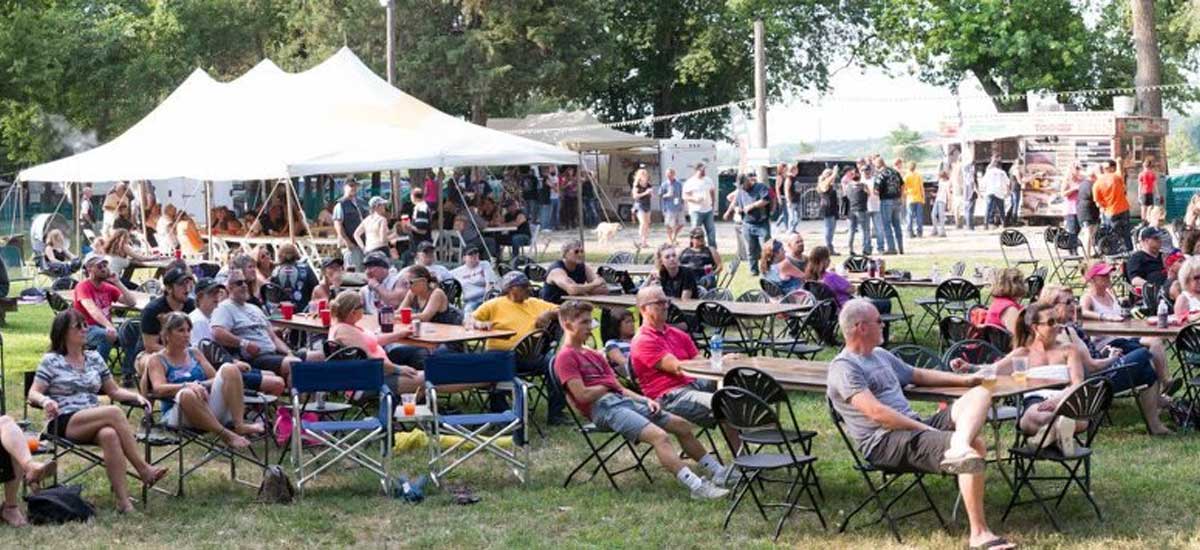 Registration Info
On Saturday, July 17th, 2021 starting at 10 am you can register for the event at Dillon Brothers Harley-Davidson on 174th and Maple in Omaha. 
Cost is $20 per rider | $10 per passenger
All proceeds to benefit the local MDA association.
The Ride
We will set off at Noon from Dillon Brothers Harley-Davidson in Omaha.  We will then hit four stops along the ride and end the ride at Cottonwood Cove in Blair to start off the concert and other event festivities.
The Party
The poker ride is a blast but the fun doesn't end there.  At Cottonwood Cove, there will be great food,  cold drinks, and live music by Shoot to Thrill, one of Americas's top AC/DC Tribute Bands. You don't want to miss it!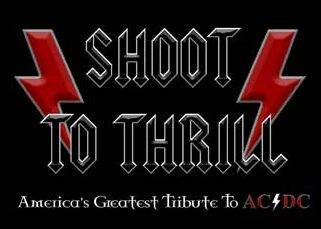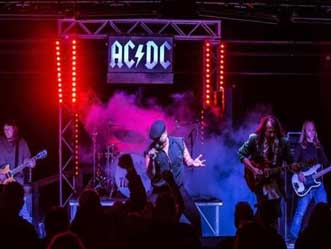 Shoot to Thrill, formed in 2009, is one of America's top AC/DC Tribute Bands bringing a high-intensity show complete with spot-on vocals and note for note musicianship.
Regulars at rock clubs, street dances, county fairs, summer festivals, and motorcycle rallies, Shoot To Thrill always aims to please.